Veni, Vedi, Veci!
I came, I saw and I conquered. The famous historic words are very true for the less-known Real estate dealer of New York City, David Werner. The Real Estate Mogul, David Werner has made several deals which made it to the headlines despite the fact that he try to keep a very low profile and rarely talks to media or entertain requests for comments.
David Werner, the 61 Years old Real Estate dealer is known for making offers that the other parties cannot refuse. Known for his vision and direct approach towards real estate, David Werner has made some real big deals during his 20 years in Real State in New York. He lives in Borough Park Brooklyn New York and recently came to media spotlight when he bought the famous 5 Times Square for a whopping $1.5 Billion Dollars.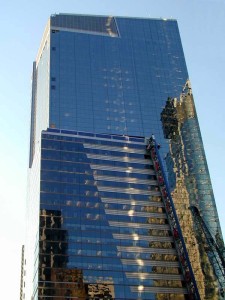 Here is a list of Property deals that David Werner has made during the course of years:
5 Times Square
Around November 2013, David Werner leading a group of investors made a big for the 5 Times Square one of the most expensive places in New York. David Werner offered $1.5 billion for the 1.1 Million Sq. Ft. office area.The Building was previously owned by AVR Realty, who bought it for $1.3 billion in 2006-07 during the Real Estate Market boom.
Woolworth Office
In 2012, David Werner went ahead for a deal to buy the upper portion of the Woolworth Building from Floor 29 to 54.Werner bought the 1,20,000 Square feet office space for $70 Million.
The upper portions of the Woolworth building were empty as the previous owners, Steve Witkoff and Rubin Schron, were unable to decide about it.
Long Island City skyscraper 1 Court Square
Around 2011, David Werner successfully made a successful bid to buy the 1 Court Square City Skyscraper at Long Island. The building was mainly occupied by the Citibank. The 500,000 Square feet office space was bought for around $500 million from its previous owners, the SL Green.
Milford Plaza Hotel
In 2013, David Werner bought the Famous Milford Hotel located at the center of the threatre District. The building was bought by Werner in association with Deutsche Asset & Wealth Management as per the city records.
The Building was owned by Rockpoint Fund III, who bought it for $200 million in 2010 and made significant renovation. It was earlier reported that Rockpoint Fund III was also in talks with Ashkenazy Acquisition Corp. however, David Werner came and successfully bought the building.
Aegon Center
In 2004, David Werner bought the Aegon Tower which is the tallest office building in Louisville and stands 35 stories tall. The deal closed at $128.5 Million. David Werner bought the building from its previous owner Hines Interests LP who are the first owners and developers of the buildings.
Avenue of the Arts
Around 2003, David Werner bought a 465,000 Square foot building known as the Avenue of the Arts, located on One South Broad St. David Werner bought the property from J.P. Morgan and Chase Co. for $48 million. The building was last sold by CoreStates to J.P. Morgan Chase and Co for $28 million 1996.
Socony-Mobil building
The famous Socony-Mobil Building, built in 1950, having office area of 1.7 million square foot spread across its 42 stories has been recently bought by David Werner. The building located at 150 East 37th Street in New York City was up for sale and there were many interested parties to buy the famous trophy building. However, as always David Werner came up with an offer of whopping $900 million, almost a $100 million higher than the estimated value of the building and got the deal.
Newsweek building
In 1999, David Werner bought the Newsweek building located at the 1775 Broadway.
Westchester Office Properties
According to Crain's New York Business, David Werner bought 50% stakes in 17 office properties in Westchester. The whole deal was finalized at $75 Million.
Bank of America Building San Francisco
Around 2004, David Werner bought 50% stakes in the Bank of America's Building at San Francisco. The deal was signed for $400 million.
1414 Sixth Avenue
In 2007, David Turner along with Norman Sturner bought 1414 Sixth Avenue for $120 million.
Gaviidae I
Around 2013, David Werner showed interests in buying Gavidde I and sent a letter of intent suggesting a price tag of $26.5 Million.
1700 Market St.
David bought 1700 Market St building which is a 32 story building and is 841,672 Square Ft. area in size for $143.5 Million.