Lezer kestenbaum / Louis Kestenbaum has served the Satmar Hasidic community of South Williamsburg. He has a health care background is one of the founders and a Chairman of Fortis Property Group, LLC. The private, diversified company is located in Brooklyn, New York City specializing in real estate investment, developing, operating and management. Louis Kestenbaum has acquired assets valued at over 3 billion dollars.
He is also involved in several charitable works; these charitable works include The Central Control Immediate Care Unit, Weinstock Family Department of Emergency, and Medicine of the Fanya Gottesfeld Heller Floor, Kestenbaum Division of Social Services and Wil Children's Hospital.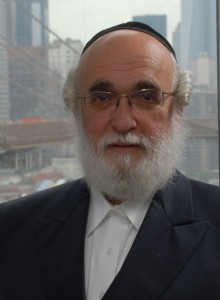 The real estate business of Louis Kestenbaum is done via his company Fortis Property Group. Know for several large deals that including leasing, buying and developing, Fortis Property Group has several large deals throughout the United States and abroad. Fortis has residential projects around Manhattan and Brooklyn while several office deals are made in Boston, New York, New Jersey, Connecticut and Texas. Fortis has also been into industrial properties throughout United States. Foreign investments of Fortis Property Group are mainly focused in United Kingdom.
Here is a list of deals Fortis has made over the years:
Long Island College Hospital
There has been talks of Fortis Property Groups is buying the Long Island Cobble Hill Hospital. Earlier the news of the deal between Fortis and State University of New York system, however, months after a long political battle, the deal has finally been made and Fortis has successfully bought the property for $240 million. The property will be converted into Luxury condos.
184 Kent Ave
184 Kent Ave, Brooklyn was once Austin Nichols grocery warehouse. It has now been turned into a 7 story 338 unit apartment building for rent. The area was bought long ago and has been a warehouse and workshop space which was later turned into residential apartments.
North 10th Street Brooklyn
Louis Kestenbaum under the banner of Fortis Property Group made a deal of North 10th Street at Brooklyn. It was a old building of 33000 sq ft which, under the deal with Fortis, will be converted into 22 units high end luxury apartments.
Nordon Data Center, North Walk, CT
Around 2012, A subsidiary of Louis's Fortis Property Group signed a lease with Cervalis LLC for a 167,691 square feet officer space. The office will be used by Cervalis LLC which provides IT infrastructure services.
30 Henry Street
The building is getting re-developed by Fortis into 5-stories making it a top residential condominium. It has gained approval from this re-development plan already. The project will turn it into five 3,000 sq ft units with high-end finishes. The construction had been started in 2012.
48th and 48th Street NY
These lands on 48th and 49th street were acquired by Fortis on May 2012. The plan is to build a 103,600 Sq Ft, 123 unit, and posh residential condominium. This project had been designed for fantastic aesthetics and efficiency to exceed and meet market demands.
State Street Financial Center
This is one big 36-story building and is a 1.05 million sq ft office asset present in Boston's best Financial District. The building is actually State Street Bank's headquarter. State Street Financial Center is most distinct and newest office buildings of Boston. This property was acquired by Fortis in 2006.
Norden Park
Norden Park is also a property, consisted mainly of offices, located = in Connecticut. More than 40% of its space is occupied by Northrop Grumman. However, Fortis is redeveloping its whole southern portion. This building as acquired by Fortis in 2005.
NEC Building
It is another A+ building for office present in Texas. It is the official NEC Corporation headquarters. In 2005, the mezzanine financing for NEC building was provided by Fortis, however, on 2006, Fortis returned more than 50% of this mezzanine debt and converted its other half to equity.
Harwood Center
This office skyscraper is located in Arts District, Texas. The property has been leased to many high-credit tenants who include the Omnicom Marketing Group and U.S. Government. This building is now getting upgraded by Fortis. This center was occupied by Fortis in 2006.
1001 Frontier Road
This office building is present in New Jersey which is actually a suburb of the great New York City. The building has been leased to Hewlett-Packard and Phillips Van Heusen. The building was acquired by Fortis in March, 2007.
STIP – 12
The property is home to many flex and industrial companies and was acquired by Fortis in the year 2006. The company made a contract to acquire 22 properties however it ended up buying only 12 and dropped 10. These properties have been leased to several tenants and are situated in many states.