Some people are known for their good deeds, philanthropy and their efforts for the people in need. Shlomo Rechnitz is one of them. Founder of TwinMed and current owner of the largest and most famous nursing home, Brius Healthcare Services in California, Shlomo Rechnitz cannot be ignored when we talk about the charity efforts for a number of different causes. He was born in California in the year 1971.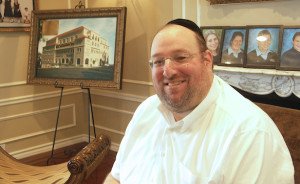 Properties & Businesses owned by Shlomo Rechnitz
Here is a brief list of properties and businesses owned by Shlomo Rechnitz.
Twin Med, LLC.
Twin Med LLC is owned by Shlomo Rechnitz and has United State's largest full-line medical supplier. The company has several warehouses throughout the country and provides a very high saving due to which no competition can stand against it. Twin med was co-founded by Mr Shlomo in 1998 and during the past 16 years, the company has over-taken all the other companies in United States.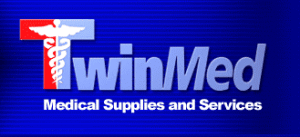 Brius Healthcare
Shlomo Rechnitz started Bruis Healthcare Company in 2004. Brius Healthcare has grown a lot and today it has more than 8000 employees throughout United States.
Doheny Meats
Shlomo Rechnitz bought Dohency Meats when it was surrounded in controversies. It took him less than a week to close the deal with Doheny's former owner, Mike Engelman.
Remus Eco Systems
Shlomo Rechnitz also owns Remus Eco Systems according to his online profile on Linked in, however no more information is available about the company.
Charity Services
Shlomo Rechnitz spends in a number of charity purposes. Here are some of them which are disclosed to media and public.
Shlomo and Tamar Rechnitz Charitable Foundation
Shlomo Rechnitz spends most of time managing the Shlomo and Tamar Rechnitz Charitable Foundation. This foundation donates funds and services to more than 1,100 places and institutions in a year. Every Saturday night this great man opens the doors of his home to listen to the problems and issues of the needy people and helps them with charity.
Mir Yeshva Debt
In November 2011, Shlomo donated an amount of $5 million to Mir Yeshiva when Rabbi Nosson Tzvi Finkel, the head of Mir Yeshiva passed away suddenly, leaving behind an amount of $15 million in the debt. In order to support yeshiva and to encourage other wealthy people to help yeshiva, he donated $5 million. And after some time of his donation, other people followed his deed and a huge debt of $15 million was paid completely in just three months.
Hurricane Sandy Aftermath
After the Hurricane Sandy, Shlomo Rechnitz spent $1 million for the rebuilding of different institutions specially the Ortho-Jewish day institutes and to help the families who send their children to those schools.
Chabad of California
He spent $2.35 million to buy a creditor's note for to the Chabad of the Claifornia. He has done this to assist the organization in avoiding foreclosure.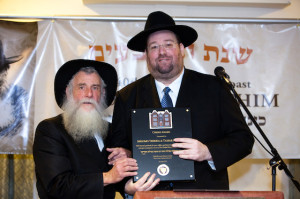 Helping the pregnant lady
When Shlomo Rechnitz heard about Daine Aulger, who was a mother of five and had induced her labor a little earlier than expected just to let her dying husband see their daughter, he called the mother personally and quickly sent her an amount of $20,000. Her husband was facing a disease called pulmonary fibrosis and died after holding a baby for less than an hour.
Cemetery in Los Angeles
An old cemetery in Los Angeles needs some funds for repair and renovation and its survival was in danger and that's right when Shlomo interfered and donated $250,000 to repair the old cemetery.
Helping families of Police officers
Shlomo Rechnitz sent checks of $10,000 to the families of the martyred police officers who were shot in Southern California while they were on duty.
Other Community Services and Honor
Shlomo Rechnitz is known as the first-ever on board Chairman of Chofetz Chaim Heritage Foundation and is also the president of well known Torath Emeth. He received so many awards for his good work. In 2012, he along with his brother Steve got an award of UCLA ICON for their Visionary Leadership in Philanthropy and Business. Shlomo and his wife were given the award of Annual Convention Charity for Chabad for their charity to save the West coast Chabad. The list of his awards contains endless numbers. On the 1st of august 2012, he was honoured as Keynote speaker at MetLife Stadium, New Jersey on the 12th event of Siyum HaShas. The event had over 90,000 people.