Isack Rosenberg is a famous developer of New York. Isack Bought Certified Lumber nearly two decades ago and has been, since then, successfully running the business. Apart from this, Isack Rosenberg is deep into development business and has gained national fame for his controversial plan of Rose Building on the River Side. The plan, reportedly, had hurdles because of the some mutual ideological conflict among the dominant Jewish communities in the locality.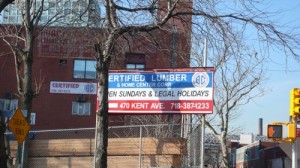 Here is a list of Isack Rosenberg Development project and businesses.
Williamsburg waterfront site
Isack Rosenberg owns the Williamsburg Waterfront site which is a 3.75 acre site located at 462-490 Kent Avenue, near South 11th Street. The site is expected to have 754 aprtments out of which a fair number would be affordable housing. The location is also zoned to have 29000 retail shopping space as well. Recently the location was put up for sale for $210 million.
Rose Plaza
Isack Rosenberg along with his brother Abraham are developing the Rose Plaza. Their plan of constructing apartments has face several oppositions along the way. Isack, as a developer, was criticized for their earlier plan to include 154 affordable housing units. It was said that the number is much lesser in comparison to the total 801 planned apartments. Similarly, they were criticized for not including the three bed rooms, however, the developers steered clear of these criticism by making changes in the original plan and hence continuing with development.
Certified Lumber Warehouse
Isack Rosenberg is the owner of the certified lumber warehouse which has been successfully in business for quite long and is one of the income sources of Isack Rosenberg.
Isack Rosenberg has dealt in such large scale development for the first time in case of Rose building and the experience has not been a pleasant one so far. Earlier he built warehouse 11, that bankrupted Isack, which had 120 units condos, however, it is very small in comparison to the 800 units Rose building.