Mendel Mendlowits is the owner of Adorama Camera, Inc. He opened Adorama back in 1979 and since then the shop has expanded a lot and has high sales today. Adorama is one of the top camera stores in New York City. Adorama Camera Inc has a lot of services to offers and claims to the one and only full service camera retail shop in the world. After great success in Adorama, Mendel Mendlowits went out to invest in other areas as well. He has been involved in buying several real estate properties and in certain case companies as well.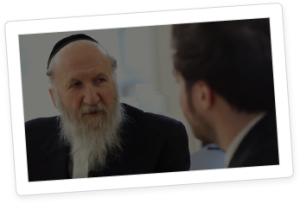 Here is a list of properties Mendel Mendlowitz own:
Adorama camera retail store
Mendel Mendlowits is the owner of the Adorama camera retail store and is famous for Adorama than any other of his belongings.
Washington heights
A Washington Heights building was bought in the end of the 2013 by Menden Mendlowits for $32 million. The Building has 91 residential units and is located at Vauxhall, 780 Riverside Drive. The building was previously owned by family of Late Tigran Arrathoon and was fetching a rent of around $2600-$3800 per unit per month.
55 West 17th Street Building
The building located at 55 west 17th street between the sixth and fifth avenue, that is 54000 sq ft of office and retail space belonged to Mendel Mendlowits. However, as per the latest new, the building was sold to Toll brother for $68.5 Million.
UWS Complex
Mendel Mendlowits owns the UWS Complex located at 201West 92nd Street building and 200 West 93rd Street. Mendlowits bought the building in 2008 from the developer Kent Swig. However, due to some legal and mortgage issue, Mendel has to temporarily give up control on part of the building however, he regained the property later.
Eastern Block 9th Avenue
Mendel Mendlowitz bought the eastern block between the West 36th and west 35th street for $22 million. The area can be home to condos in future due to rising needs of the city.
8020 Media
Mendlowitz investments are not only limited to real estate but he has also been noted as a buyer of a start up that had a crash landing due to mismanagement. As Gawker reported, the buyers of the 8020 Media group included Adorama Camera Inc., which is owned by Mendlowitz. The company was destined to revolutionize the magazine industry had a bad start due to the high salary of the CEO hence the company could not last longer and was offered and Mendlowitz did not waste any time and offered to buy it.