Karfunkel brothers are American businessmen who are known for their real estate and insurance investments. According to Forbes, as of July 2014, the net worth of their business was $2.4 billion. This makes Karfunkel family among the top 100 richest families of the US.
The Karfunkel family migrated to US from Hungary in the early 1950's. In 1971 George and Michael founded the American Stock Transfer Company, LLC. The duo earned most of their fortune from this company, when in 2008 it was sold to Australian Private Equity firm for as estimated $900 million. Karfunkel family holds office building properties in Chicago, New York and several other major cities.
The Karfunkels are owners of
1. AmTrust Financial
2. World Wide Tech service, LLC. (Which is a computer services and maintenance company)
3. Verisight , Inc. ( a retirement plan service provider)
4. GK Acquisition LLC
5. Maiden Holdings, Ltd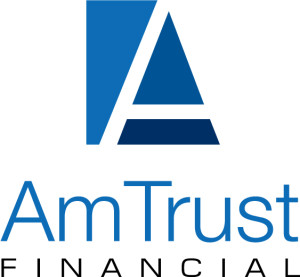 In addition, the Karfunkel family owns major shares of AmTrust Financial (founded in 1998, it is also a public insurance company).
Mr. George Karfunkel works as the chairman of Sabr Group, a NY based consulting company. He also serves as the vice chairman of a nationally-chartered community bank known as "The Upstate Bank", a board member of Kodak which is a tech company focusing on images for business, co-chairman of CheckAlt Payment Solutions an electronic and automated check transaction processing service provider and as a director of a New York based independent bank namely "The Berkshire Bank".
AmTrust Financial
Is a New York based multi-national private property investment and casualty insurance company involved in turning around and buying distressed Manhattan properties such as 1370 Broadway, office tower at 59 Maiden Lane and 250 Broadway. It operates in three categories
• Commercial and small business insurance
• Specialty middle market property and casualty insurance
• Specialty risk and extended warranty
According to the website insideview.com the company's annual incomes revenues are $2,698 Million. And it currently employs 3,238 people.
World Wide Tech Services, LLC
Founded in 2000, worldwide tech services LLC is based in Tewksbury, Massachusetts. It provides infrastructure, professional and Tech services to outsourcers, PC manufacturers, small and larger businesses, enterprises and customers in the USA and internationally. Additionally, it offers various infrastructure services like Depot repair, logistics, desk side support, break fixes, adds and installs. It also provides professional services like technical consultation, staffing and managed deployment. Tech services provided by Worldwide include support services for personal and server-side computing, networking and communication, storage, display and monitor, satellite and image printing. Worldwide tech services LLC currently has around 5000 employees globally.
Verisight Inc
Verisight inc is a California based privately held company. Founded in 1985 it provides consulting solutions and retirement planning in the USA. The company has over $24 billion in assets. It provides defined benefit pension, defined contribution, defined contribution/benefit combined, profit sharing, money purchase pension plans, employee education and record keeping and employee stock ownership. It also deals with Adjusters, health, car, life and home insurances. Its annual revenue is estimate around $183 M annually. Currently it employs 290 people.
G&K Acquisition, LLC
Founded by George Karfunkel in 2009, GK Acquisition LLC is a privately held company located at 15660 Dallas Pkwy in Dallas city Texas. It provides growth capital and buyout to companies in need. It also provides educational computer software and services. According to the estimates GK Acquisition has annual revenue of $82000 and there is currently one person employed at the company.
Maiden Holdings, Ltd.
It is a Bermuda based insurance holding company, founded by the Karfunkel family. It provides services and product to finance different growth strategies and reduce risk. As of 2009, Karfunkel family held almost 26 percent of the shares. It is a company with insurance subsidiaries that provide specialty reinsurance products for the casualty market and global property. It employs 2 people and is generating revenue around $110,000,00 annually.