Irving Langer, the great founder and current president of E&M Associates learnt all the game of trading of residential properties while working at Public Realty, Brooklyn. There, Langer found out that he is actually sent in the world to identify and purchase investment properties.
In 1971, when he established E&M associates, Langer managed to attract big financial institutions, establishment leaders of real estate societies of New York and big agency officials of the city through his tremendous record of significant returns and his fantastic management abilities. These relationships helped Langer to become prosperous through real opportunities and hence he managed to accumulate a perfect portfolio of real estate properties all over the country. Right now, his portfolio is filled with 10,000 units.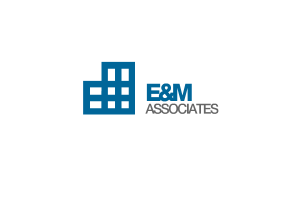 Talking a little about Irving Langer's qualifications, he holds Masters Degree in Counseling Psychology from the Long Island University. Apart from this, Langer is also a certified counseling guide. He is not only a star in real estate industry but has worked a lot for social advancement as well. He generously provides financial help to many social service agencies and educational institutions through his own trust called The Irving Langer Charitable Trust. He is a member of executive boards of numerous nonprofit organizations which include Mesivta Tifferes Yisroel and Ohel Family Services. Langer has also received recognitions at national level for philanthropic activities. Irving Langer also happens to be the brother to the famous story teller Leibish Langer.
Here is a list of properties that he owns:
84-building Upper Manhattan
Irving Langer's E&M Associates bought 84-building Upper Manhattan at $340 Million.
Queens portfolio
E&M Associates, owned by Irving Langer purchased Queens Portfolio for $52 Million.
Lower Manhattan and The Bronx
Irving Langer recently bought around 3500 unites in Lower Manhattan and Borough. The deal was made for $117 million. These properties were bought from SG2 properties under the banner of Rainbow Estate, which also belong to Irving Langer.
Property between 7th and 8th Ave
During Summer Irving Langer bought the series of buildings locations between 7th and 8th avenue and west 150th and 149th street. These six buildings have a combined total of 537 residential units and 11 commercial units. The property was bought from Lehman brother in a massive $139 million deal.
63 Tiffany Place
Rainbow Estate also acquired 70 condos at 63 Tiffany Place at Columbia Wasterfront Distt. The property was being run as rental property by its earlier owner.
Harlem, 2640 Frederick Douglass Boulevard
Irving owned a property at Harlem, 2640 Frederick Douglass Boulevard. However, as per the latest reports, the property was being sold for $11.5 million.
2215 Newkirk Avenue in Brooklyn
Irving and Lederman jointly own 79 units building at 2215 Newkirk Avenue in Brooklyn.
2103 Honeywell Avenue Bronx
The duo, Irving and Lederman also own a 103 unit property at 2103 Honeywell Avenue in Bronx.
Irvin Langer has been named as the largest investor in the Upper Manhattan in 2013 due to his record sale, mainly due to the $340 million deal of the 84 building. However, due to the lower profile of Irving Langer, the media rarely get to know who is behind the massive deals in the locality.